Dream Weddings on
Martha's Vineyard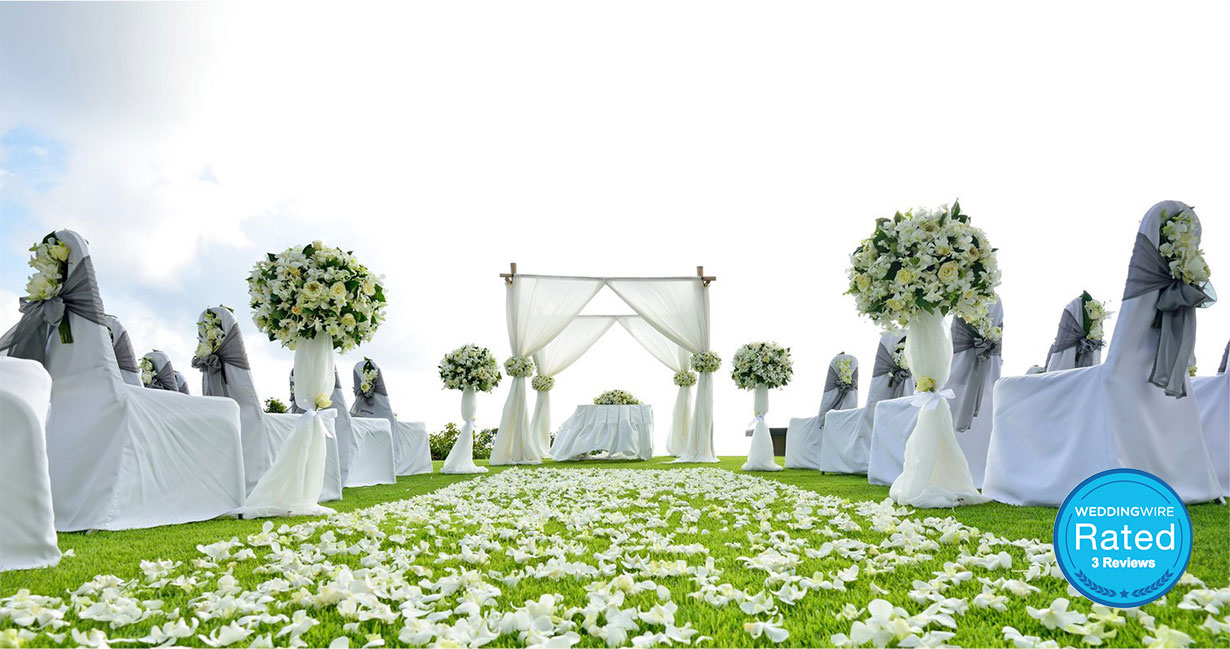 The romantic appeal of a wedding on Martha's Vineyard is undeniable. From historic lighthouses and colorful gingerbread cottages to wide sandy beaches and rolling farm fields, the island's many picturesque seaside locations for ceremonies, celebrations, photographs, and quiet moments hold unlimited potential. It's a storybook setting, and the Hob Knob Luxury Boutique Hotel & Spa in Edgartown offers everything you need to help make your dream day a reality.
Learn More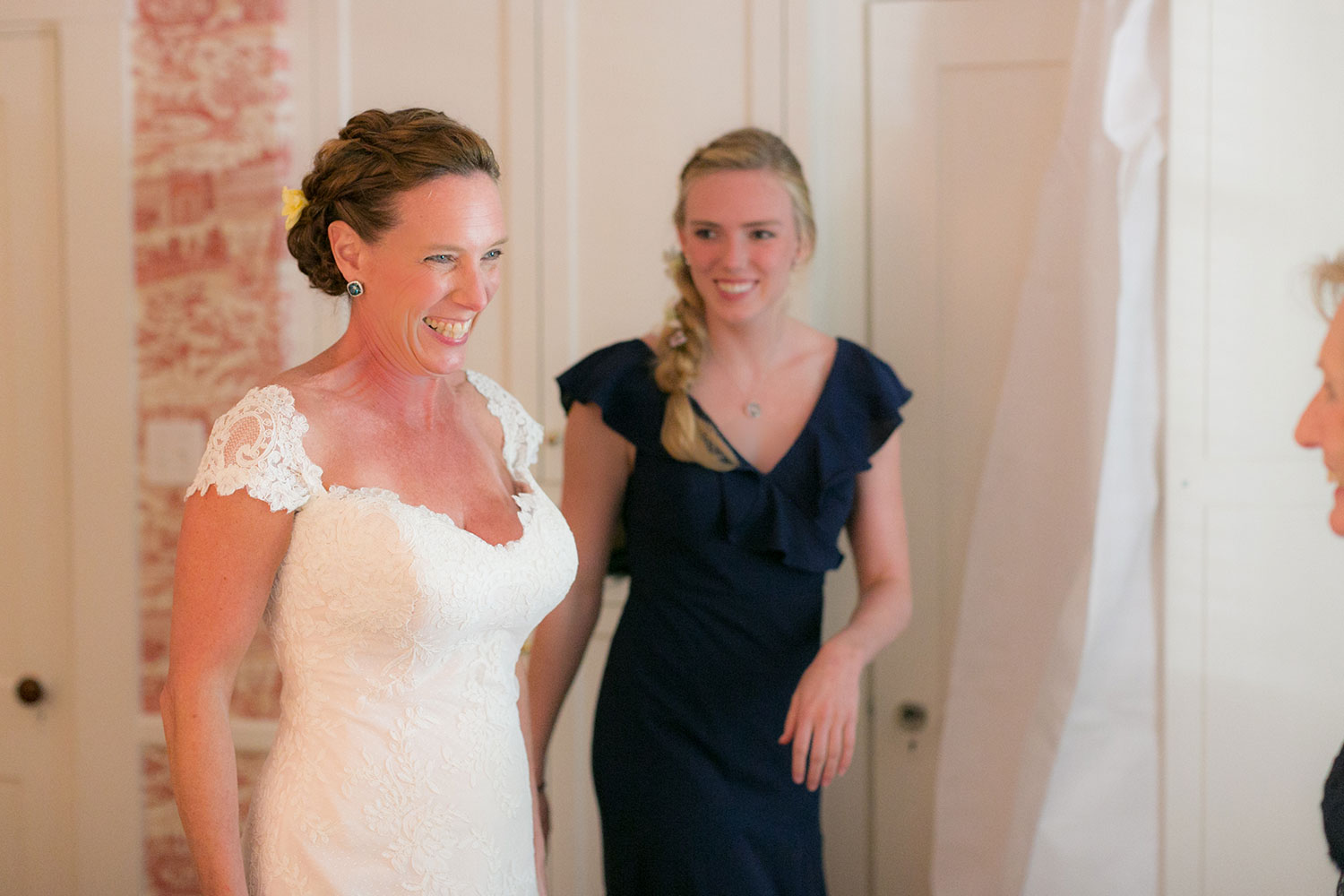 Island Destination Wedding
As one of the country's top wedding destinations, Martha's Vineyard attracts couples from all over the world. The Hob Knob staff are experienced, sophisticated, and island-savvy, specializing in tailor-made weddings with an exceptional team of caterers, photographers, officiates, florists, and other wedding professionals. We'll help you navigate the logistics of planning your special event here, ensuring attention to every last detail, so you can relax and enjoy the island's natural beauty with family and friends.
Rustic, preppy, nautical, elegant, informal, or traditional – whatever your style, we'll help realize your vision for a wedding experience that becomes a treasured memory for you and your guests.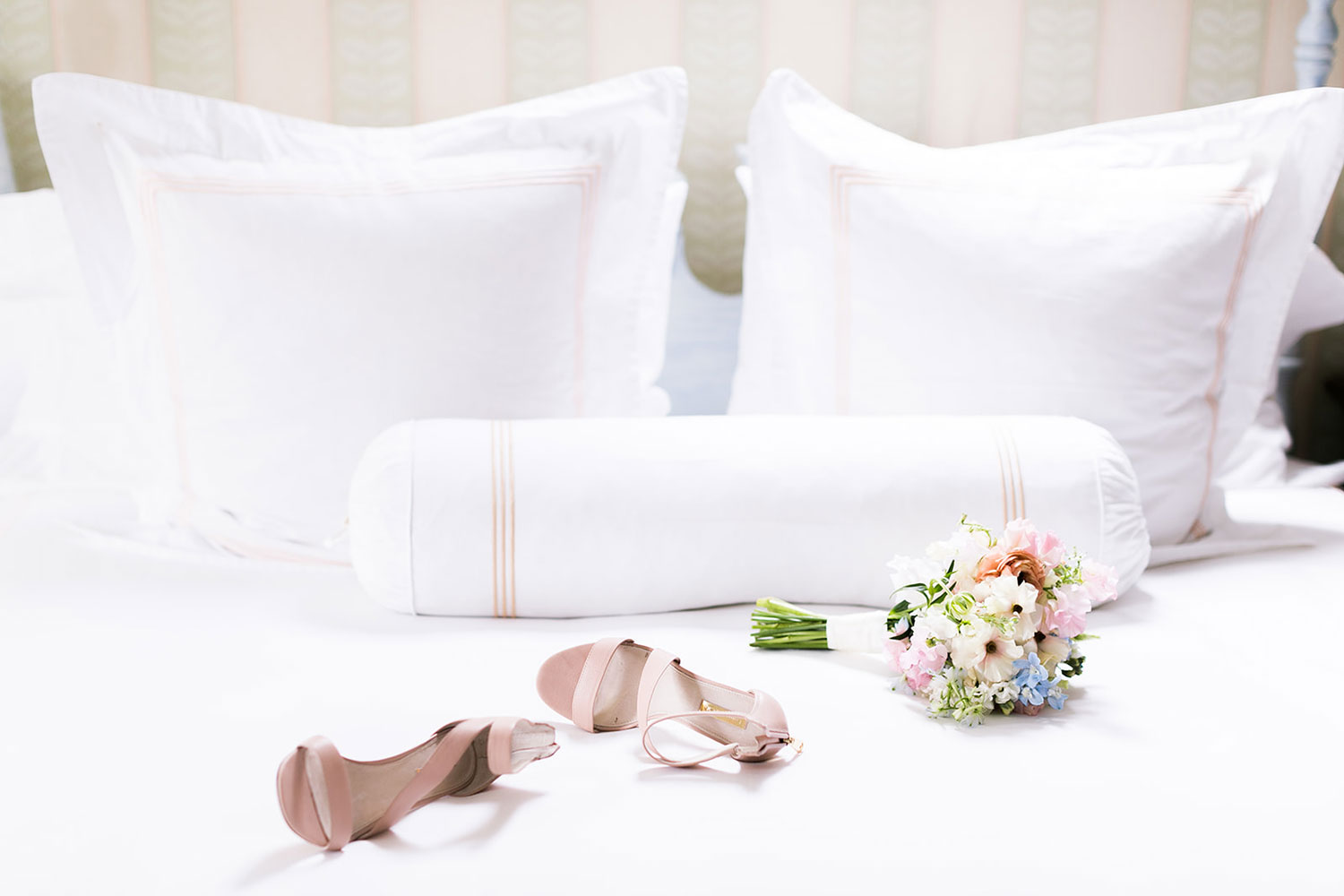 Elopement Packages
With a moment's notice, couples can sidestep all wedding planning and drama and exchange vows in an elegant, stress-free ceremony at the Hob Knob Luxury Boutique Hotel & Spa on Martha's Vineyard – fireside, on our sun-dappled terrace, or in the serenity of our tranquil garden room.
The Hob Knob Escape and Elope package includes celebration officiant, decadent Chocolate-covered strawberries, two one-hour massages in the deluxe bedroom suite or in Hob Knob's Rejuvenation Spa, and Afternoon tea service. Learn more about the package or get in touch to work out your custom romantic getaway!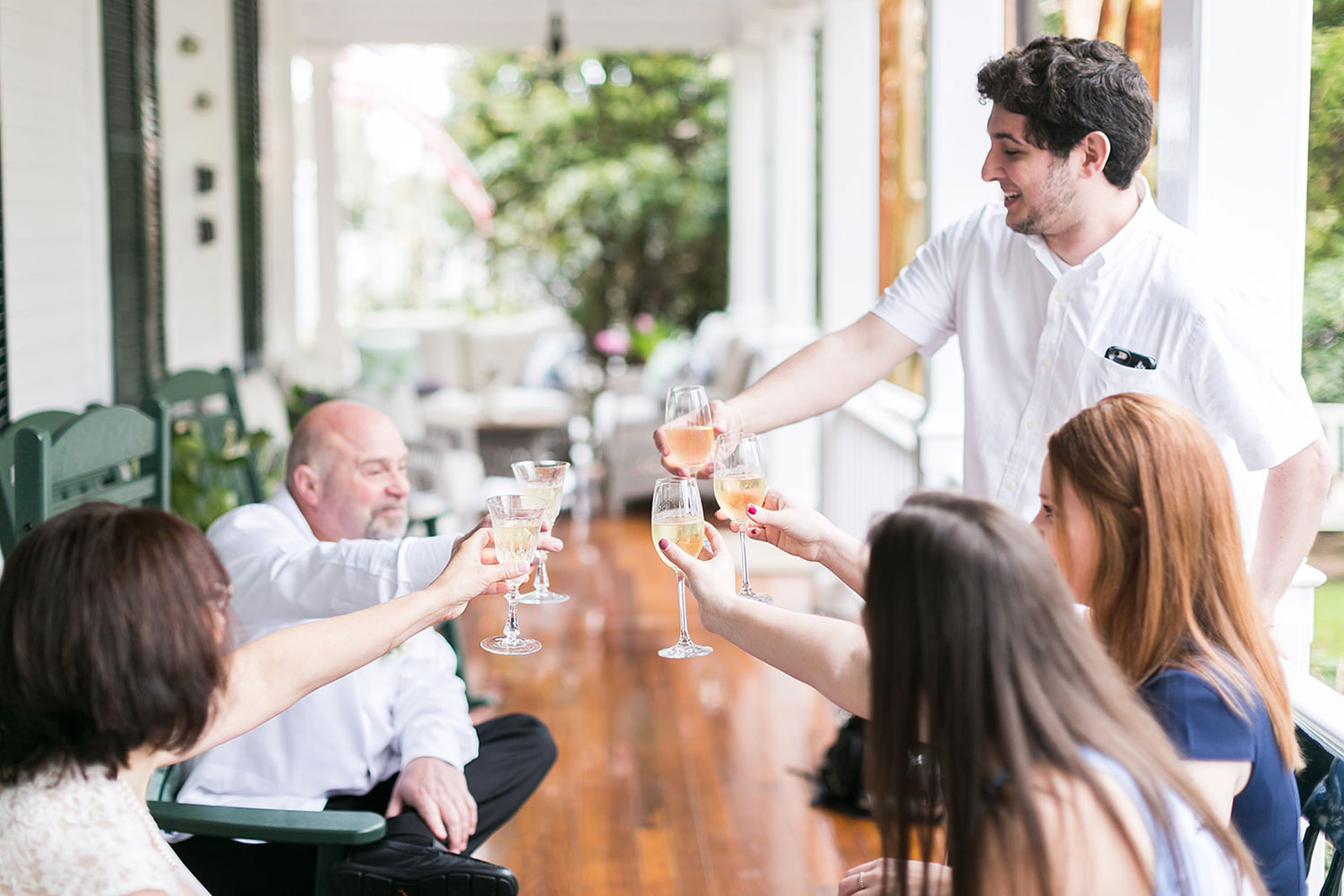 Together With Family
Many Hob Knob wedding parties reserve the entire hotel to offer the togetherness of a true family compound for their guests. Take a load off and pass the planning onto us, while you enjoy the company of your family, catch up with relatives, and enjoy the very best of the island our in-house amenities. Our convenient Edgartown location --right on Martha's Vineyard-- puts you within easy reach of shops, restaurants, salons, and a wide range of activities.
With our on-site Rejuvenation Spa, afternoon tea, and Momentum cruiser bicycles, the Hob Knob will keep you and your bridal party pampered, entertained, and relaxed throughout your stay
Concierge Services
At a destination wedding with guests from near and far, even the most seasoned Martha's Vineyard islanders will benefit from Hob Knob's extensive experience in planning and assisting with all the details of your wedding weekend. We can help with pre- and post-wedding arrangements, including:
Coordinating receptions, brunches, dinners, and cocktail parties
Provisioning guest rooms with welcome baskets, gifts, and flowers
Arranging for a private chef
Coordinating bouquets, boutonnieres, flower arrangements, and other décor
Overseeing wedding details such as the officiant, photography, wedding cake, music, hair styling, make-up, and more
Procuring off-site venues
"The Hob Knob team went way above and beyond in planning and execution! The service from start to finish was definitely five stars! Small details we didn't think of were taken care of without any stress or worry...Thank you to the Hob Knob for the most wonderful day of our lives!"