Mothers, Daughters, Sisters + Friends Getaway
Celebrate friendship, motherhood, and sisters with our Hob Knob ladies' luxury getaway! Indulge in some island shopping, spa treatments, and sumptuously furnished guest rooms in the relaxed, elegant setting of the Hob Knob Luxury Boutique Hotel & Spa.
The Mothers, Daughters, Sisters + Friends Getaway package includes:
A Hob Knob gift bag with discount and drink coupons from Edgartown's premier shops and restaurants
A relaxing massage in our Rejuvenation Spa
A selection of fresh fruit and cheeses upon your arrival
Use of our Momentum seven-speed cruiser bicycles to explore the island and visit its famous beaches, lighthouses, museums, and galleries
Afternoon tea service
$470 (double occupancy, room rate additional)
Culinary Adventures
Local. Seasonal. Organic. The artisanal food movement thrives on Martha's Vineyard, whose fertile farms and abundant seafood make for some amazing meals. Hob Knob embraces the wide range of culinary offerings available on the island with hands-on experiences to delight your taste buds.
The Hob Knob Culinary Adventures package includes:
A selection of artisanal cheeses, breads, and fruit in your room upon arrival
Private dinner for two cooked by our Hob Knob chefs, planned and prepared with your personal preferences and dietary requests in mind
A baking class in Hob Knob's kitchen, where you'll learn to make our famous scones
Afternoon tea service
$590 (double occupancy, room rate additional)
Babymoon Indulgence
Preparing to welcome a new baby into the family offers parents the perfect excuse to indulge in some relaxing quality time together before the big day. Hob Knob celebrates the forthcoming event with the pampering you deserve, in the relaxed elegance of our tranquil, sumptuously furnished guest rooms and spa. Looking for a little R&R after the baby arrives? You've come to the right place!
The Hob Knob Babymoon Indulgence package includes:
A welcome basket for the parents-to-be upon your arrival
A soothing pre-natal (or post-natal) massage for Mom, together with a relaxation or deep tissue massage for your significant other in our Rejuvenation Spa
Hob Knob's savory afternoon tea service
$425 (double occupancy, room rate additional)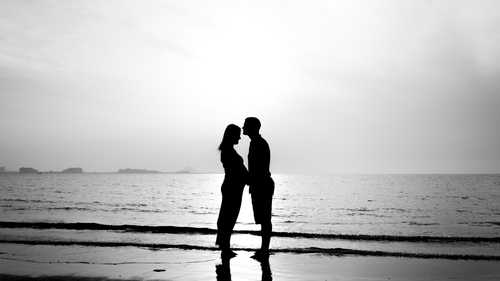 Make the most of your visit to Martha's Vineyard by taking the Martha's Vineyard Bike Tour, sponsored by Backroads!