About Hob Knob
The Hob Knob represents a new breed of destination accommodations — an eco-chic luxury boutique hotel. The Hob Knob hotel is the only modern luxury boutique on the island of Martha's Vineyard.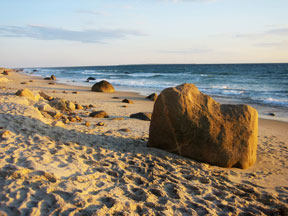 Hob Knob is a 19th century Gothic Revival residence — a short walk from the heart of Edgartown and the beach — and has been a choice hotel destination for generations of travelers. In 1947, the hotel welcomed none other than Senator John Fitzgerald Kennedy, in Edgartown for a sailing regatta. An ideal setting for an intimate weddings, reunions, and executive retreats, Hob Knob organizes a variety of themed weekends throughout the year.
All rooms are appointed with king size beds, private baths, and plush organic cotton bathrobes. For added convenience, Hob Knob offers DVD players, IPod docking stations, flat screen TV's, air conditioning, and free WiFi. Picnic lunches, beach chairs, and umbrellas are all available through the dedicated guest concierge. Hob Knob's made to order Vineyard farm to table breakfast and afternoon tea service are complementary for all Hob Knobbers. And for the busy executive who needs peace of mind and quiet, the Hob Knob's business center offers full desktop computing services.
Other enhanced features include The Rejuvenation Spa, where guests can indulge with restorative body treatments and massages along with a therapeutic steam shower and sauna. After a day at the beach, Hob Knobbers can unwind on the porch — the perfect place to people watch or enjoy a sunset sampling cheese from our local purveyors from Martha's Vineyard. And for the more ambitious island explorer, the hotel offers bicycles rentals as well as a private 27; Boston Whaler with USCG certified Captain for fishing, touring, or sunset cruise charters.
Hob Knob is easily accessible be sea and air, with direct flights from Boston and New York. The Vineyard is a destination, to Hob Knob is a way of life!